Nurraysa was generating online leads. Tele-sales stockist and agents would then convert the lead thru messenger and phone.
Cost per lead was high. At times, there were overlapping leads between stockist.
Lead decay due to lengthy delay between generation and distribution time.
Lead quality was poor and inconsistent.
Using Peasy, Nurraysa was able to improve their FB & IG campaign to generate 18X more leads.
Cost per lead reduced by 50%
Leads were automatically and instantly distributed to stockist by region, reducing lead decay.
Peasy AI analyzes WhatsApp conversation and pick up signals to automatically improve lead quality by 2.5X
Nurraysa use Peasy Marketing to automatically create, launch and optimize their Facebook & Instagram Lead Generation campaigns.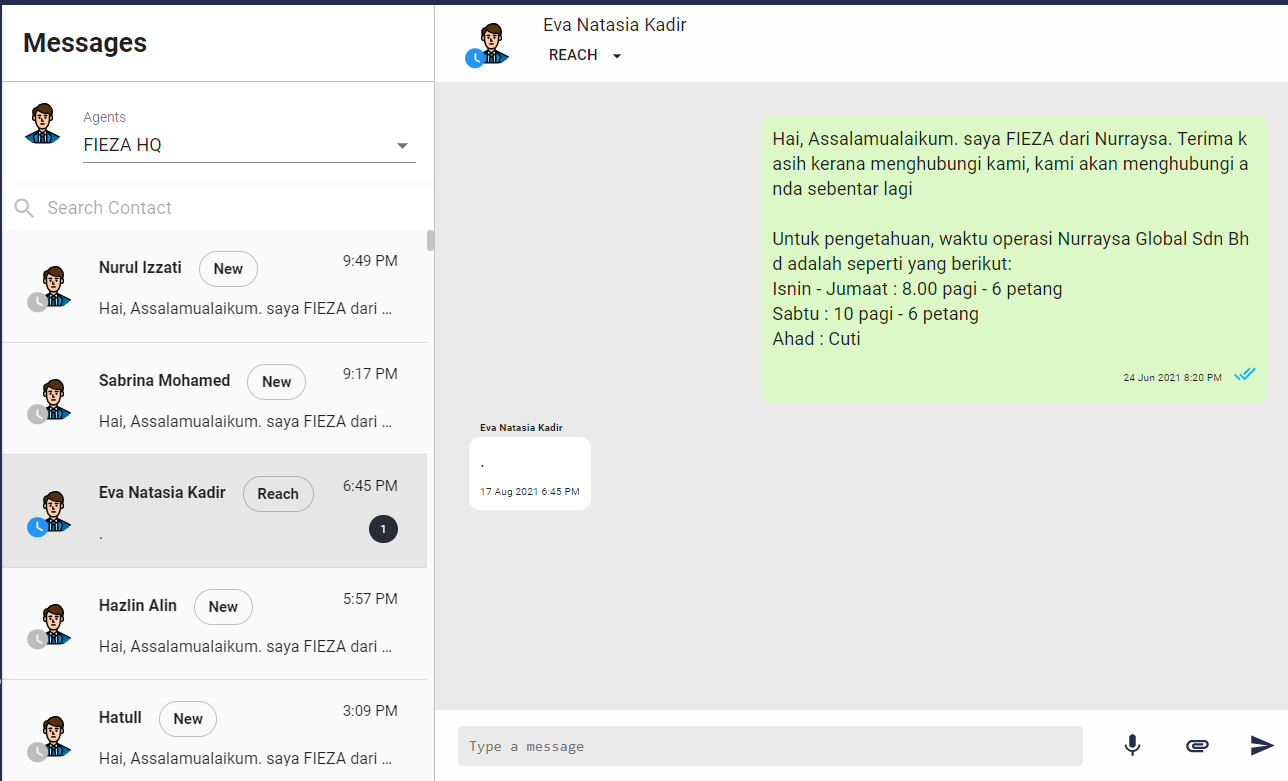 Incoming leads from Facebook are automatically distributed to Nurraysa's stockist and agents, according to their territory. Peasy Sales AI analyzes the conversation between agents and customers to determine the lead quality.
Using the conversation analysis to determine the characteristic of good and bad leads, Peasy Marketing automatically changes the Facebook campaign's audience targeting to generate better quality leads.