Key Performance Indicators
Average monthly lead volume, generated from Facebook Marketing using Peasy: 714
Average monthly contactable rate: 79%
Average monthly virtual viewing: 30.5%
Average monthly booking: 2.5%
Strategy
By virtue of organizational brilliance and luck, the project's sales and marketing was managed by one same team. This allows great synchronization between sales and marketing activities.
Leads acquired from Facebook and Web marketing was captured in Peasy. Sales and Marketing can update each lead's status from one centralized app.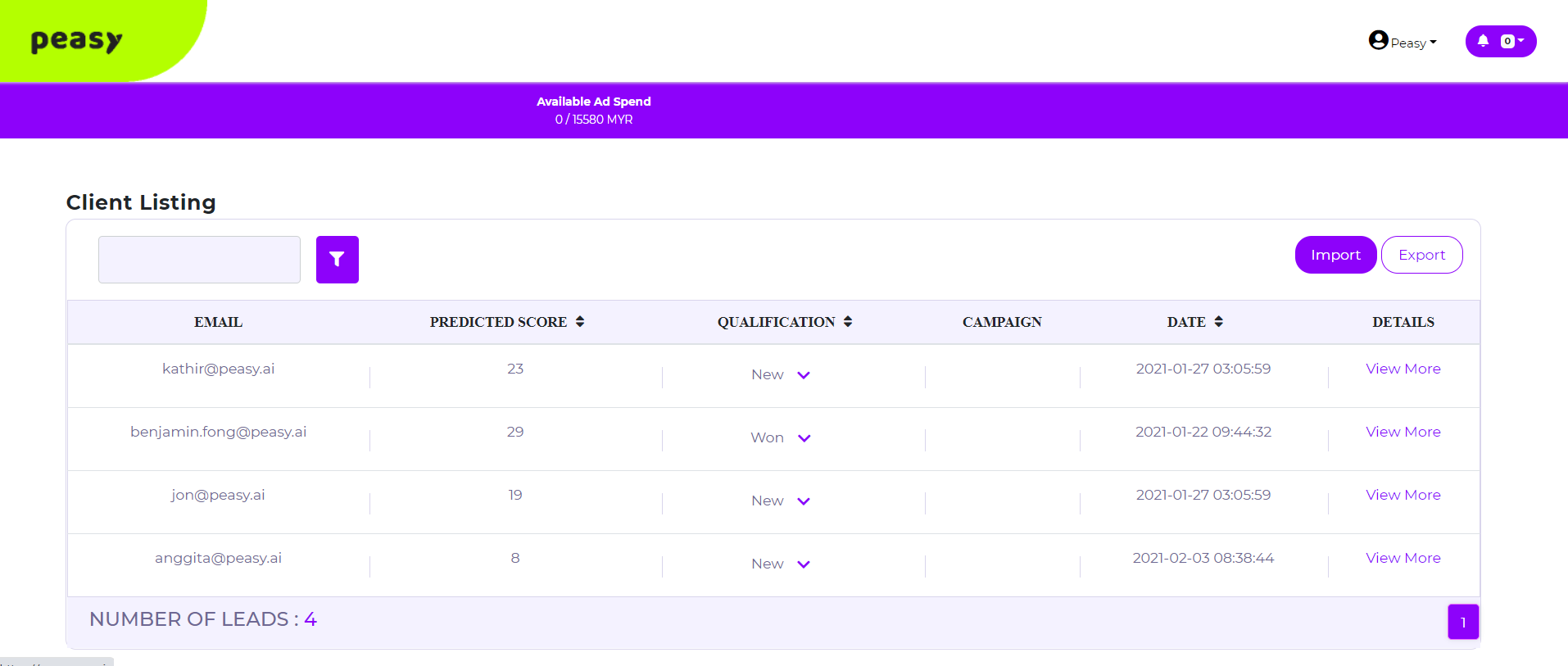 Based on sales' feedback, Peasy's AI automatically analyze the common trait between good and bad leads – and use that learning to improve the campaign's targeting automatically. Peasy gradually expand the geographical targeting, create new custom and lookalike audience, and shifted more budget to key performing segments.