Main Steps:
Buy a new phone number or port an existing phone number to a Facebook Approved telephony provider. You'll have to pay USD 200. Included in the fee are phone number purchase/porting service fee, onboarding and setup services and monthly fee to keep the phone number (for 6 months).
Apply for Whatsapp Business API from Facebook
Configure your Whatsapp template message, profile photo and Company Name
Before you start:
You will need to appoint 1 company director to be registered owner of the phone number. Please provide the director's full legal name
A copy of the appointed director's National Registration Card (MyKad) or Passport
A copy of a signed and stamped authorization letter with your company's letterhead, authorizing the director to apply for a new phone number on your company's behalf. You can download and adapt from the template below
A copy of your Company's Registration ID. For Malaysian company, prepare a full SSM report and certificate which should include your company's corporate information, summary of share capital, directors listing and shareholders listing. If you do not have a copy of this document, you can always procure a copy online for RM15 from https://www.ssm-einfo.my/.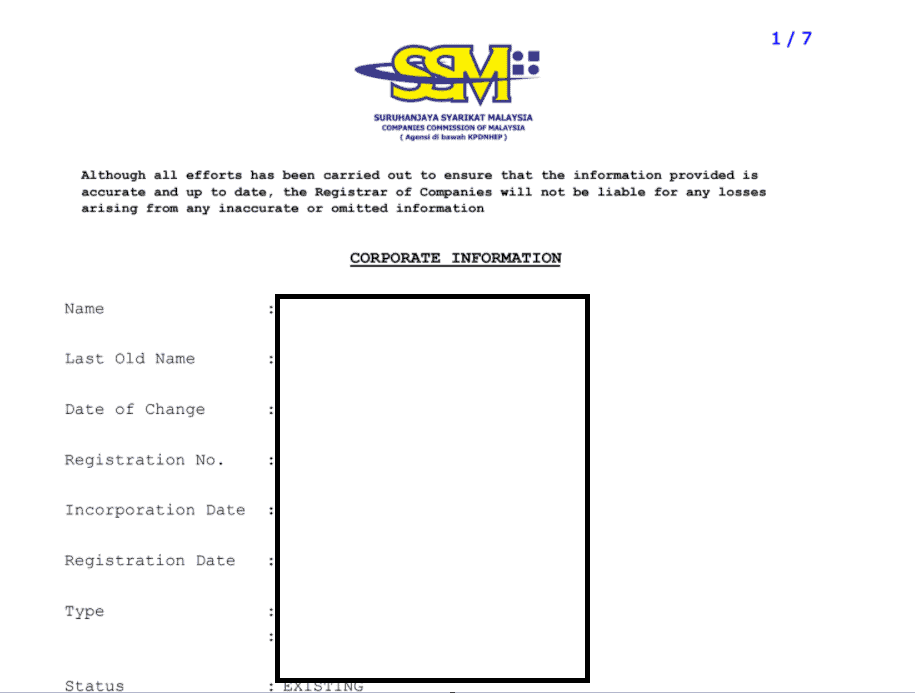 Your website URL
Grant us an accessible email address with the same domain name as your website URL
Grant us admin access to your Facebook Business Account. Please ensure that your Facebook Business Account has been verified. If not, please head over to http://academy.peasy.ai/lesson/how-to-use-2/ to learn how to verify your Facebook Business Account.
Grant us admin access to your Facebook Page (must be associated with the Facebook Business Account)
A copy of your company's utility bill
Please ensure that the company name and address is consistent in your Authorization Letter, Company Registration ID, Website, Facebook Business Account, Facebook page and Utility Bill.
Step 1: Buy or Port a Phone Number
Estimated duration: 2 weeks if you are buying a new phone number, 3-4 weeks if you are porting an existing phone number
The phone number purchased or ported can no longer be used as a normal SIM card. It can only be access programmatically.
After payment, select a desired phone number from the list of available options
Submit all of the documents and requirements stated above
You will be notified once the number has been procured.
Step 2: Apply for WhatsApp Business API
We will apply on your behalf using the provided Facebook Page and newly procured/ported phone number. Once the phone number has been linked to the Facebook Page – it can no longer be ported to another Facebook Page. A single Facebook Page can have multiple WhatsApp numbers, but a Whatsapp number can only be associated to 1 Facebook Page
Estimated Duration: 1-2 weeks. Please do not change your company name and address stated in your website and Facebook Page during the approval process.
Step 3: Configure your WhatApp Business API
Please provide multiple template messages. We will submit your template messages to WhatsApp for approval. Approved template messages are the only acceptable greeting message, which you can send to a new lead. Template messages cannot be promotional in nature. For example; "Hi John, come buy our new fridge at USD 600" is not allowed. But "Hi John, I remember you had registered an interest in our fridge, we are having a sale tomorrow. Price starting from USD 600" is allowed.
Provide a 1080×1080 PNG file to be used as your WhatsApp Profile Photo
Specify your WhatsApp name. The name must bear similarity to your Facebook Page's name.