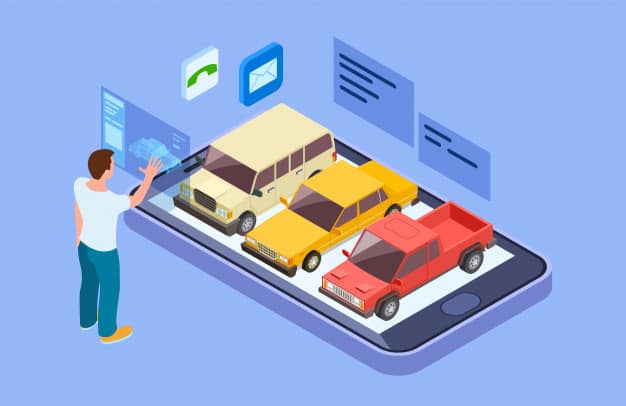 Automotive businesses don't really make a lot of money from selling cars as the profit margin is very small. Most automotive businesses make money from selling car parts and servicing cars. In 2020, while properties and most high-ticket items suffered due to the pandemic, the sales of used cars picked up. As said by Federation of Motor and Credit Companies Association of Malaysia (FMCCAM) president Datuk Tony Khor Chong Boon, in June 2020, the sales of used cars surged by 80% year-on-year. In the following two months, sales respectively grew around 20% and 25% year-on-year, reported The Star.
The shift of consumers from offline to online marketplace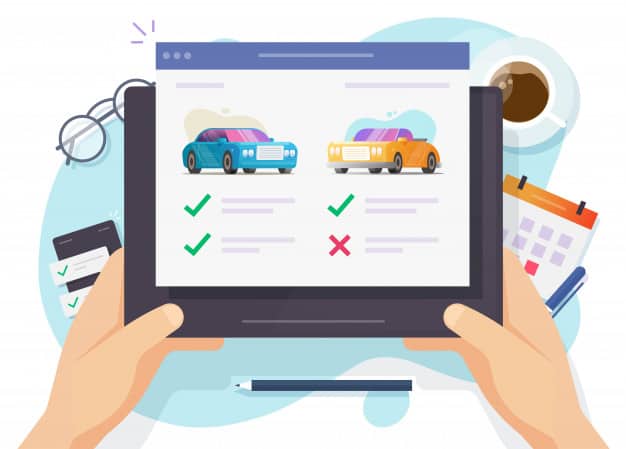 Close to 65% of all used cars sold in Malaysia last year were driven from online marketplaces such as Mudah.my, Carsome, and Carlist. Automotive online marketplaces are abundant, and are accountable for a huge number of used cars sold. In fact, automotive businesses are the second biggest spenders on Facebook, only second to retails. Automotive businesses spend big on Facebook because they realise that consumers are increasingly doing their pre-purchase research online. This means that before buying a car, consumers will first do their research online. Therefore, if you are not present in the early phase of customers' buying journey, then you will lose to your competitors. 
Think about this: last year alone, 260,000 people bought used cars through online marketplaces. Unlike new cars, used cars do not come with a standard warranty that covers 36 months or 36,000 miles. Imagine that the number of used cars sold remains at 260,000 a year, there are 260,000 cars available for grab by the automotive repair and maintenance services industry. This is a gold mine to the automotive service industry; however, the majority of automotive businesses available online consist of automotive manufacturing companies instead of automotive service companies. This is a great loss to automotive service companies that have not shifted to online business.
High cost-per-lead for automotive industry
The cost-per-lead for automotive is the second highest on Facebook as the competition to seize the attention of consumers in this industry is high. It requires a precise targeting that considers audiences' income bracket, and preferences such as car brand, model and even colour. Say that a lady named Sarah, who has RM200,000, is specifically looking to purchase a Volkswagen Golf in red. If you display to Sarah an ad selling a white BMW 5 Series priced at RM400,000, she will hide your ad from her view in a heartbeat. Without a precise targeting, your ad won't work in your favour as it won't be able to reach the audiences who fit your customer's profile. But to do a precise targeting is challenging as one has to be highly skilled at it. It can be ridiculous to expect automotive workshop owners who mostly belong to the older age group to have the ability to run complex, highly-targeted ads. 
Facebook understands this problem. In fact, Facebook provides a tool called "Automotive Catalog" that is specifically created for automotive. With Automotive Catalog, you can create an entire catalog of your products, and specify your target audience. For example, if you want to target people owning a particular car make, car model, made in a particular year, you can do that with this tool. This is great, but the process is highly complex, and therefore requires a lot of skills.
Peasy simplifies complex automotive catalog and ad targeting
Put your worries away because Peasy can help simplify automotive catalog and ad targeting for you, in just 4 simple steps:
Client Listing. Upload an Excel spreadsheet of your existing customers' email address and phone number, and your product details.
Custom Audience. Leave this to us. Our AI will automatically segment your audience. We can segment your audiences according to their car make, car model, and car year, so you can find audiences who drive a Honda Civic made in 1996, for instance.
Product Inventory. Leave this to us too. We will help upload your product inventory.
Campaign. Input your campaign name and other required particulars, with our simple step-by-step guide. From this point on, let our AI do the heavy lifting of bringing you customers. 
Generate more leads with Peasy at a lesser cost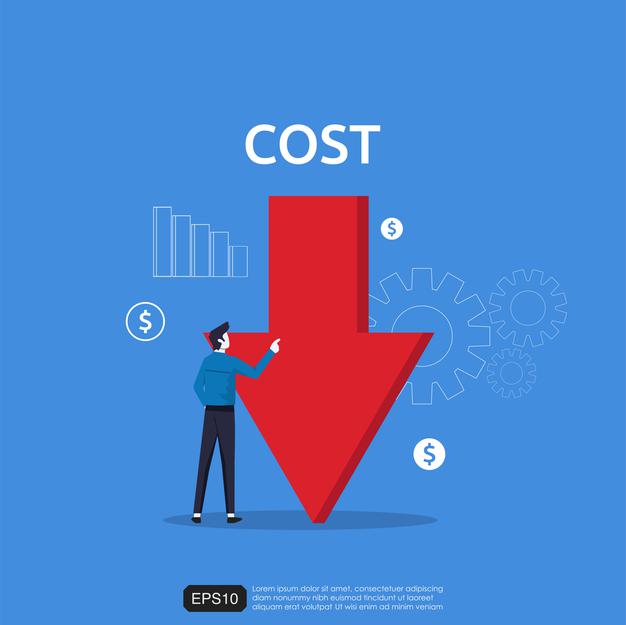 Say that you are directly using a Facebook ad to sell arm bushings for BMW's 325i and 330i models made between 1999 to 2006. Priced at RM300 per set, you gain a profit of RM50 for each set sold. There are 100 people available on Facebook who can buy your arm bushings. If you manage to sell arm bushings to all 100 people, you will gain a profit of RM5,000. However, as the cost of acquiring each lead is RM10, you will be left with only RM4,000 after paying Facebook RM1,000 for 100 customers.
Profit for each arm bushings set: RM50
Number of leads: 100
Amount paid to Facebook for each lead: RM10
Total profit of selling arm bushings to all leads (A x B): RM50 x 100 = RM5,000
Total paid to Facebook for generating all leads (B x C): 100 x RM10 = RM1,000
Total profit after paying Facebook for generating all leads (D – E): RM5,000 – RM1,000 = RM4,000
Now imagine that you have 20,000 people available who can buy your arm bushings. You will have to pay Facebook a staggering amount of RM200,000!
But can you generate more leads, if you have a much smaller budget?
With Peasy, you can. Assuming that Peasy finds 20,000 people who can each bring you a profit of RM50. According to your budget, our AI will automatically create a campaign targeting the owners of the specific BMWs who are looking to buy arm bushings. By tailoring your campaign to your budget and targeting specific audiences who fit your customer's profile, Peasy can help you get more leads without going over your budget. 
As a car workshop owner, for example, you can run different campaigns targeting different customers. You can offer a free car safety check to Italian car owners because you know that the respective customers will find a car safety check useful after their engine oil is changed. For cars with a lower engine cc, you can give away something slightly cheaper such as t-shirts or caps to Perodua car owners who get their engine oil changed at your workshop. With Peasy, our AI can help you effectively run different campaigns targeting different customers so you can continue to focus on providing the best services to your customers. 
Salespersons and operators are not tech-savvy
A stumbling block to a seamless transition to online business is having salespersons and operators who are not digitally skilled. For example, it will be challenging for these people to manage customers' data through a Customer Relationship Management (CRM) system. But don't worry, Peasy can help manage your customers' data with ease. 
To make it convenient for car workshop owners and salespersons to respond to customers, we devised Peasy Sales so you can communicate with your customers with ease. Our Peasy Sales looks and functions a lot like WhatsApp, but with additional features. We are highly certain that every salesperson or car workshop owner knows how to use WhatsApp, and can therefore easily use this tool. Peasy Sales enables you to chat with your customers, but not just any customers. For example, when you run a campaign providing a free car safety check to cars with high engine cc, our chatbot through Peasy Sales will instantaneously greet your customers the moment they register their interest through your lead form. After greeting your customers, our chatbot will ask specific questions such as "would you like to book a free car safety check with us?". When your customers reply that they would like to book for a car safety check, our AI will then ask them "which date is good for you?", and once your customers pick a date, our chatbot will send them a GPS coordinate of your workshop straight to their inbox. Peasy Sales makes it all convenient for you and your customers.
Our chatbot will pre-qualify your leads before they are assigned to you. Your time is valuable. Imagine that you have 200 leads texting you via WhatsApp, you will spend most of the day replying to texts instead of providing car services and earning money. Let our chatbot find and respond to high-quality leads for you. Once your leads pick a date for an appointment, then only will we assign them to you so you don't have to waste time on low-quality leads. Our chatbot can do more than that. Say that your customer picks May 20, 2021, 4.00pm for his appointment. Four hours before the appointment time, our chatbot will WhatsApp the customer to confirm his appointment. Our chatbot spares you the trouble of getting high-quality leads and allows you to serve your customers better. As our chatbot can pre-qualify leads for you, you can focus on doing things that our chatbot can't do, most notably providing the best car services. 
Retaining customers is hard
Imagine that you have been operating your car workshop for 20 years. Ideally, the number of your customers should be increasing year by year. If I am a happy customer of your service, I will come to your workshop every time my car requires a general service or runs into problems. However, why are so many long-established workshops struggling today?
Personalisation is key to keeping customers
This is because customer retention is tricky. Automotive, like many other businesses, is a relationship business; therefore, it is important for you to proactively contact and offer services to your existing customers before they even contact you. You can afford to call your customers periodically if you have 20 customers. But if you have over 100 customers, you need a solution to do the communication at scale. Peasy has the solution to your problem. We can help automate customer service. For example, say that you run a campaign for a free car safety check for Italian cars. After your customers register their interest and have their car safety check completed, our chatbot will send a message to your customers asking for their feedback. Wouldn't your customer feel appreciated knowing that you care about the service you provide to them? Messages like "We are glad that you came for your car safety check today. Is your car having the same problem again? Let us know" or "How would you rate our service? We would like to provide only the best for you" will not only warm your customers' hearts, but will encourage them to visit your workshop again. 
Personalisation is our strength. Say that your customer can't make it for his appointment, a few days later, our chatbot can message the customer offering to reschedule his appointment to another date convenient to him. This ensures you keep your customers. In another example, you have a record of customers who have not visited your workshop in 6 months. You can run a broadcast message to the specific customers to service their cars after 6 months. You can personalise a message saying "Hey, we haven't seen you in 6 months. Come back, and get your car serviced. You'll get a 20% off on labour." This is a great way to maintain a relationship with your customers and keep them coming to your workshop. With a broadcast message available through Peasy Sales, you can reach your existing customers who have gone sleeping, and reactivate them. Because Peasy Sales is a lot like WhatsApp, everyone including your salesperson can easily use this. With personalised messages expressing care to your customers, we are confident that you can keep your customers. Another defining feature of Peasy Sales is your number will never get blocked and the number of customers you can message is not limited to 256 people a day. Peasy Sales allows you to message 100,000 people a day, so if you're scaling up your business, you will need this. 
Conclusion
Finding and retaining customers are tougher in these tough times. For traditionally-run car workshops, the inevitable transition to online business is not easy. It is in our best interest to assist you in your transition so you can keep growing your business and provide for your staff and support your suppliers who have high hopes in you. A problem shared is a problem halved. Allow Peasy AI to solve your problem for free. Click here so we can begin to help you.