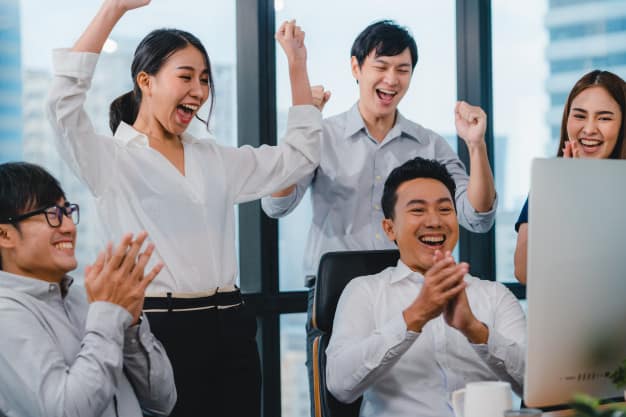 A direct sales business is any form of business that distributes their products to consumers through their agents who work based on commissions. As these agents are not the employees of the business owners, instead of getting a fixed amount of salary every month, they earn a commission for every sale they make. 
Issues faced by direct sales businesses and ways to solve them
Finding high-quality agents
In a direct sales business, business owners recruit agents to promote and sell their products. Typically, agents create their own Facebook page, then buy engagement posts to promote the products they sell. But finding good agents who can drive sales through the roof is hard.
Imagine that you have 1,000 agents selling your products. Every month, 200 of your agents contribute RM100,000 each to your sales, whereas your remaining 800 agents contribute only RM10,000 each to your sales. It's as clear as day that this is a huge problem. Just think for a second about what would happen to your business if your top 200 agents leave – you would be on a sinking ship!
A major challenge in a direct sales business is training and empowering agents. If your training intensity is high, there's a higher chance for most of your agents to perform well. However, this requires a lot of money, and not to mention, time. Even if money is not an issue, you won't have time to personally groom and train every single agent so they are on par. Besides, some agents are more driven, dedicated and talented than others. 
But what if there's a way to simplify the training, and reduce the skills necessary to become a high-performing agent?
Can you imagine how much sales you can obtain, if your 800 agents perform at the same level as your top 200 agents?
Remove the skill barriers with Peasy
Peasy can reduce the skills necessary to become an effective agent. We mentioned that agents commonly create a Facebook page to promote the products they sell. However, some agents are not as savvy when it comes to advertising.
We can simplify and standardise digital marketing so that anyone at any skill level can use Peasy to easily drive online recruitment and sales. Instead of learning digital marketing which is tough and difficult, all you have to do is use Peasy in 7 simple steps:
Enter your campaign name
Select your existing lead form
Specify your form fields
Set your campaign duration
Set how much you want to spend for the campaign
Specify the number of targets you want to achieve
Choose your target location
After inputting the information above, our AI will automatically recommend the best target audience for you, and show a projection of your potential return. We take away all the technical complexities that differentiate between a good agent and a bad agent, and make this a standard knowledge available to all agents. There is no longer a digital barrier for mediocre agents to turn into great agents as our technology enables your mediocre agents to perform a whole lot better in driving online sales.
Messages between agents and leads, all under one roof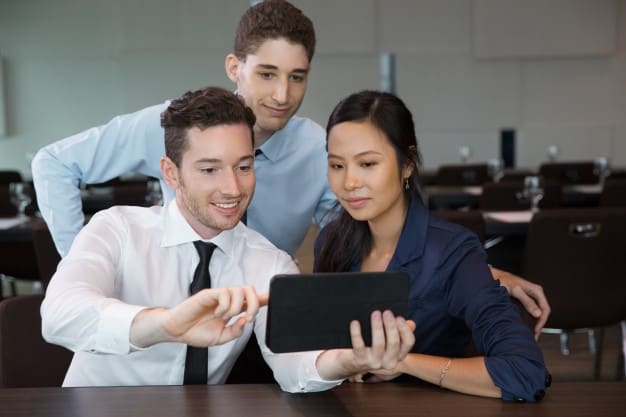 Most agents promote their products online, and they engage with leads mostly via WhatsApp or Messenger. As the agents use their personal number or account to communicate with leads, this poses a problem to direct sales business owners. As a business owner, you can't monitor the exchanges between your agents and leads. You can't also ascertain whether your agents follow your script to the dot. Further, if your agents make a mistake in the process, you can't intervene to help them. As for your good agents, you can't have the opportunity to pick their scripts and learn from them, and standardise them so they can be used by all other agents. With Peasy, you can put these problems to rest.
By using Peasy Sales, you only have to use one WhatsApp number, shared with all your agents. When an agent logs in to the WhatsApp account, they can only view and have access to leads assigned to them. But as an administrator, you can view and access all exchanges between your agents and leads. This will benefit you in two ways. First, from the exchanges, you can identify mistakes made by your agents who are struggling, and enroll them in a retraining. 
Second, you can identify good agents who, for example, ask good qualification questions to leads. You can incorporate the questions into your business playbook, which will be useful to your agents. More interestingly, you can select the questions and best practices of your agents for the use of our chatbot that will help you qualify leads. To illustrate this, when leads send a message to the shared WhatsApp number, our chatbot will ask them qualification questions, and the best part is, only qualified leads will be assigned to agents so they can focus on closing sales.
For example, without Peasy Sales, the information that you can see when you get a lead through your WhatsApp is limited to the name and number of the lead. In contrast, our AI extracts more data from your lead's Facebook profile and further supplements that with additional information, and automatically segments your audiences. This eases your agents to check the segment of audience they are assigned to, and use the script tailored to the segment. Simply put, with our powerful AI tool, you can train your agents with ease. Your agents will thank you for easing the marketing and selling processes for them.
High turnover of agents
As mentioned in the beginning, agents are not the employees of direct sales businesses. As such, your agents are not bound to you. Sometimes, your agents even sell for multiple brands. Imagine spending so much time and money training your agents, and giving them leads to close, only to lose them in a blink of an eye. And once they leave, you will also lose all your customers' data stored in your agents' personal WhatsApp accounts. With Peasy, you will not face this problem.
Safeguarding your leads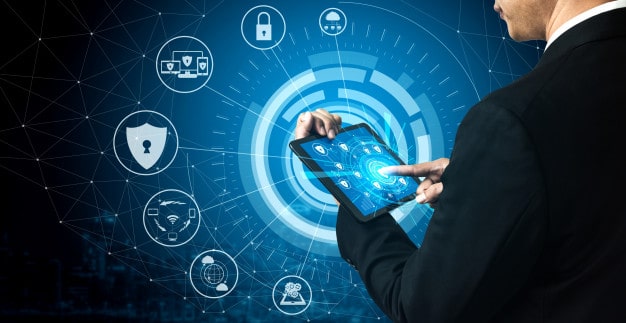 By using a single WhatsApp number shared with multiple agents, Peasy protects your ownership of your customers' data. Say that one of your agents named Amna resigns, you can delete the agent's name, and withdraw all of her conversation log within the shared WhatsApp account. Effectively, Amna will no longer be able to view or converse with the leads previously assigned to her. But what will happen to the leads assigned to Amna previously? The leads will be automatically redistributed to the existing agents, along with the conversation history. Hence, we protect your customers' data and conversation log between your agents and customers. This protection is especially important under Malaysia's Personal Data Protection Act 2010 (PDPA). For example, as a customer, when I buy your product, I give you the permission to contact me. However, if your agent were to share my contact with any other brand, and use it in a way I do not permit, the legal liability belongs to you exclusively. 
Cannot expect immediate reporting from agents
You cannot expect immediate reporting from your agents as they are not answerable to you. For example, you cannot simply instruct your agents to update you on how much sales they have in their pipeline, so it is hard for you to plan, for instance, your inventory, ordering and manufacturing. 
Consolidated data for visibility and transparency
With Peasy, you can access all the data because every communication with leads takes place in one WhatsApp account. Our dashboard can easily churn out the status of every single agent, including how many prospects the agent has, how many of them are in different stages of the sales life cycle, so you can gauge your agents' performance based on our AI's analysis of conversations between your agents and leads. For example, of 1,000 leads assigned to one of your agents, our AI can track how many leads your agent has responded to, and how many she has not served. The wealth of data provided by our AI can help you in forecasting your business decisions and tracking the performance of your agents. 
Direct sales business is a volume business
A direct sales business has to make a high volume of sales to thrive. To achieve this goal, they have to recruit high-quality agents. Direct sales businesses commonly recruit their agents through social media. Some of them post videos or create a lead form to get people to register as their agents. But it is hard to ascertain whether the interested applicants have a knack for selling. 
How do you ensure the quality of the agents that you recruit?
Further, as you need to recruit agents fast, how do you keep your cost-per-lead low?
The challenge is this. Facebook, Google and Instagram can only track data that is available online. They cannot track what is available offline. As recruiters will switch to the offline channel when calling leads, Facebook, Google and Instagram aren't able to determine whether the leads are high-quality. Conventionally, to overcome this problem, there needs to be an online-offline synchronisation whereby your sales team has to feed data to Facebook, for example, by specifying your good and bad agents.
Seamless transition from online to offline channel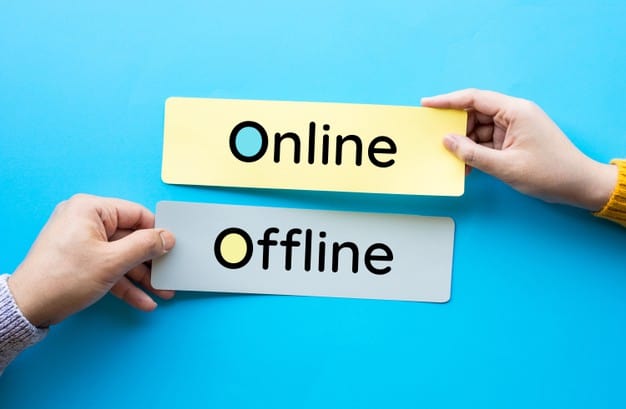 Let us show you how we can resolve that situation. Peasy is great for online-to-offline business. When you create a lead generation campaign, the second a lead registers on your Facebook, our WhatsApp chatbot will automatically send a message and specific qualification questions to the lead. After our chatbot determines that a particular lead is good based on the qualification, then only will it change the status of the lead from "disqualified" to "qualified." This chatbot is great for 2 reasons: 1) avoid lead decay with an instantaneous response while the lead is still fresh, and 2) avoid wasting your salesperson's time as the leads assigned are already qualified. Based on the data of the qualified leads, our AI will then analyse the characteristics of high-quality leads and automatically adjust the targeting of your campaign. This ensures the quality of leads and keeps the cost-per-lead low. After using Peasy, our customers on average see a drop in their cost-per-lead from USD14 to USD0.78 per lead.
Conclusion
Automating your business can have a far-reaching impact on your business and agents alike. With our AI technology, you can truly focus on training high-quality agents who keep converting leads into sales. If you're serious about elevating your business, try Peasy and see your business reap its benefits.